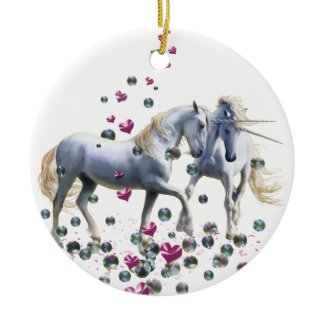 Unicorn Magic Ornament
One of my favorite new things at Zazzle this year is the ornaments. They are printable on both sides. I ordered a few to check them out and am very pleased. This unicorn Magic I just placed this morning is a favorite.
Unicorn Magic Christmas Ornament from Zazzle.com
Visit my shop and check them out. I added horse, wildlife and dog ornaments too.
http://zazzle.com/bhymer*